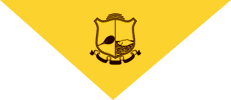 Sporting products

Most of the football (/soccer) balls made by Mikasa are either FIFA approved or FIFA certified. They come in several sizes, colours and material quality thus affecting the prices. The football/ soccer balls can be categorised in the following grades:
These models are either FIFA quality approved and/ or FIFA inspected. The following models fall into this category:
The latest innovation from Mikasa in this category is the MC5. Some of the highlights of these models are:
FIFA QUALITY PRO Model : Professional Model as seen in professional games.
Lasting Color: The colored panels will hold the color of the ball last longer.
Ideal touch and endurance: Mikasa has made history of the conventionally hard laminated balls by developing this revolutionary surface material. The new construction with its high impact absorption optimizes the softness of the ball. Their ingenious carcass construction "3D Spiral Method"creates a ball with higher sphericity, softness and durability at the same time.
Stable performance under cold weather: Improved rebound under cold weather.
Water Proof: "Ever Bonding", the waterproof panel bonding technology, the ball is extremely durable against rain and snow.
Stable Flight: Since Mikasa can freely design the angle and depth of seam lines between panels, by using aerodynamics we have succeeded to build best fit seam lines for the balls to have stable flight.
Mail us at : sstco@eim.ae
Or call us on : +971 4 224 6979
Our Address is :
Silver Shield Trading Co LLC
Deira,
Dubai, U.A.E
P.O Box: 23512
Or use the enquiry form
here